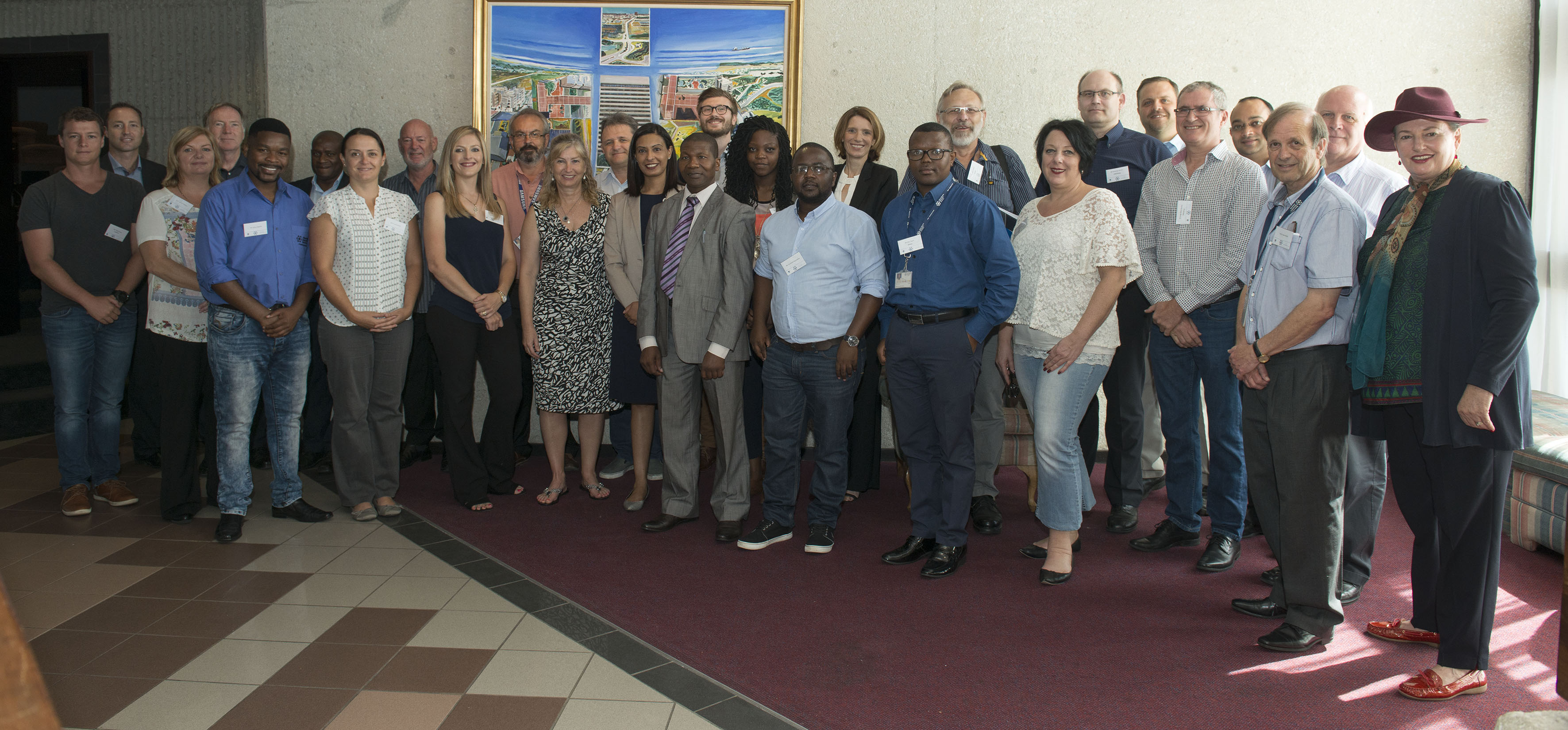 All attendees of the launch event at NMU.

Carl von Ossietzky Universität Oldenburg
The Carl von Ossietzky University of Oldenburg was founded in 1973, making it one of Germany's young universities. Its goal is to find answers to the major challenges society faces in the 21st century – through interdisciplinary, cuttingedge research.
The pathways on the Oldenburg campus are short: the University's academic staff and administrative staff work closely together, using an interdisciplinary approach. Many are integrated into special research areas, research groups and European clusters of excellence. The University cooperates closely with more than 200 other universities worldwide and is also affiliated with non-university institutes in the areas of research, education, culture and business.
The University of Oldenburg is preparing over 13,700 students for professional life. It offers a broad range of disciplines, from language studies, cultural studies and the humanities to educational sciences, art and musicology, the economic and social sciences, mathematics, computer science, the natural sciences and the new medicine and health science programmes established in 2012.

Nelson Mandela University
Nelson Mandela University (NMU) opened on 1 January 2005, the result of the merging of the PE Technikon the University of Port Elizabeth (UPE) and the Port Elizabeth campus of Vista University (Vista PE). This union of three very different institutions
came about as a result of government's countrywide restructuring of higher education – intended to deliver a more equitable and efficient system to meet the needs of South Africa in the 21st century. NMU brings together the best traditions of
technikon and university education, and draws on more than a century of quality higher education, in a new kind of university that offers a wide range of academic, professional and technological programmes at varying entrance and exit levels.
NMU has approximately 27 000 students and approximately 2 500 staff members, based on six campuses in the Nelson Mandela Metropole and George. The sites are the North Campus (former PE Technikon), South Campus (former UPE), Second Avenue Campus
(former PE Technikon College Campus) Missionvale Campus (former Vista), Bird Street Campus and the George Campus at Saasveld.

University of Cape Town
The University of Cape Town was founded in 1829 as the South African College, a high school for boys. UCT was formally established as a university in 1918. The university has six faculties – Commerce, Engineering & the Built Environment, Law, Health
Sciences, Humanities and Science – which are supported by UCT's Centre for Higher Education Development, which addresses students' teaching and learning needs. Among its more than 100 000 alumni are the late Professor Christiaan Barnard, the world-renowned
heart surgeon, and three Nobel laureates, Sir Aaron Klug, the late Professor Alan MacLeod Cormack and JM Coetzee. UCT also has more than 60 specialist research units that provide supervision for postgraduate work and is home to more than a quarter
of South Africa's A-rated researchers – academics who are considered world leaders in their fields. UCT continues to work towards its goal to be Africa's leading research university.
German Industrial Partners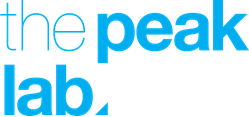 The Peak Lab
The Peak Lab ist ein designgetriebenes Software-Unternehmen (KMU) aus Oldenburg. The Peak Lab plant, gestaltet und entwickelt innovative Software, mobile Apps & digitale Produkte. The Peak Lab besteht aus Software-Entwicklern, Designern & Ideengebern.
Braasch Gruppe
Bei der Braasch Gruppe finden Sie eine große Markenvielfalt an 5 Standorten in Oldenburg und am neuen Gebrauchtwagen-Standort in Emstek. Wir sind Vertragshändler für die Fahrzeugmarken Audi, Volkswagen, Volkswagen Nutzfahrzeuge und SEAT. Wir bieten auch
Großkunden und Selbständigen mit Braasch Business ein hervorragendes Leistungsspektrum.

abat AG
Abat ist ein internationaler SAP-Dienstleister und Produktanbieter, der Unternehmensprozesse optimiert. Der Fokus liegt auf den Branchen Automotive und Diskrete Fertigung sowie Logistik. Das Unternehmen berät in allen Phasen des IT-Service-Managements
– angefangen von der Ausrichtung der IT auf die Geschäftsprozesse über Entwicklung bis hin zu Implementierung und Wartung von Standardlösungen. Für die Steuerung der Produktionsprozesse in der Fertigung entwickelten die Experten die Software PLUS
auf Basis SAP. Das Unternehmen wurde 1998 gegründet. Heute erwirtschaftet abat mit über 450 Mitarbeitern weltweit einen Umsatz von über 45 Millionen Euro im Jahr.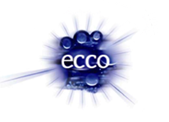 ecco ecology + communication Unternehmensberatung
Unser Handeln für und mit unseren Kunden wird geleitet durch die definierte Grundsätze, die uns als Dienstleister, Partner und Kollegen auszeichnen. Sie prägen sowohl unser tägliches Geschäft als auch unsere ständigen Lern- und Entwicklungsprozesse. Das
Dienstleistungsportfolio umfasst die folgenden Punkte: Strategie und Partizipation, Managementsysteme, Coaching und Moderation, Nachhaltigkeit und Marktforschung.

einfach.effizient
Die einfach.effizient. GmbH & Co. KG ist im September 2015 aus der Inhouse Beratung einer mittelständischen Unternehmensgruppe hervorgegangen. Diese betreibt ein dynamisches Projektgeschäft und über 75 Prozent aller Mitarbeiter erstellen reine Informationsprodukte.
Ausgehend von einem Lean Workshop mit Dr. Manfred Marquering erkannten Jörg Högemann und Ingo Körner im Jahr 2011 die Anwendbarkeit gängiger Lean Prinzipien auf jede Arbeitsumgebung. Von da an entwickelten sie ihr eigenes Vorgehensmodell, schulten
ihre Kollegen und haben inzwischen die Arbeitswelt für viele von ihnen nachhaltig verändert.
IBS Oldenburg
Die IBS bietet in Zusammenarbeit mit der Berufsakademie für IT und Wirtschaft Oldenburg geprüfte Qualität: Die Dualen Bachelor-Studienprogramme Betriebswirtschaft (Bachelor of Arts) und Wirtschaftsinformatik (Bachelor of Science) wurden von unabhängigen
Akkreditierungsagenturen intensiv geprüft. Es ist uns dabei im Ergebnis als erstem Anbieter Dualer Bachelor-Studienprogramme in Niedersachsen gelungen, neben allen bisherigen Erst-Akkreditierungsverfahren auch die Re-Akkreditierung ohne Auflagen
zu absolvieren.

Oldenburg-Ostfriesischer Wasserverband
Der Oldenburgisch-Ostfriesische Wasserverband (OOWV) ist ein Zusammenschluss von Landkreisen, Städten und Gemeinden im Nordwesten Niedersachsens, der es sich zur Aufgabe gemacht hat, die Verbraucher im Verbandsgebiet mit Trinkwasser zu versorgen und das
Abwasser zu reinigen. Der Verband ist eine Körperschaft des öffentlichen Rechts ohne Gewinnerzielungsabsicht.
SAP UCC
Bildung ist der Schlüssel zu Innovation und gesellschaftlicher Weiterentwicklung. Deshalb fördert SAP seit vielen Jahren Bildungsprojekte. Dabei nutzt das Unternehmen seine Expertise in Wissenschaft und Technologie, um sich wirkungsvoll für die Gesellschaft
zu engagieren.Mit ihrem University Alliances (UA) Programm fördert SAP eine praxisnahe und zukunftsorientierte Ausbildung, indem sie Lehrenden und Studierenden weltweit Zugang zu neuesten SAP-Technologien ermöglicht. Das Programm richtet sich
an Hochschulen sowie Berufliche Schulen, die SAP-Software aktiv in die Lehre integrieren möchten.

Stadt Oldenburg FD Regionalentwicklung
Folgende Tätigkeiten werden durch den FD Regionalentwicklung durchgeführt.
Regionale Zusammenarbeit und Projekte; Metropolregion Bremen/Oldenburg
EU-Angelegenheiten (Fördermittelberatung, EU-Projekte)
Hochschulkooperation
Existenzgründung und -sicherung, Spin-offs aus Hochschulen
Technologietransfer, Innovationsförderung
Clustermanagement Energie, Kreativwirtschaft
Veranstaltungen und Messen

We Can Do Projects
WCDP ist ein mittelständisches Beratungsunternehmen aus Oldenburg, welches Dienstleistungen in den Bereichen Software, Beratung und Coaching anbietet.
South-African Industrial Partners

SYSPRO
SYSPRO is a global leader in providing Enterprise Resource Planning Solutions. We're not just another ERP Vendor – we are The ERP Partner that simplifies your success! Your partnership with SYSPRO ERP ensures continued success from the discovery phase
right throughout the implementation, training and on-going support of your system.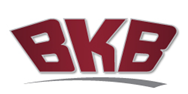 BKB Ltd.
BKB offers complete event management, registration and consulting for running and multi-sport events. BKB Ltd. was incorporated in 1980 and today is directed by Creigh Kelley. Creigh successfully produced and managed his first event in January of 1979.
By 1987, the BKB calendar topped the 50 bench mark and continues to grow each year. With over 30 solid years of experience, the company has earned a commanding position in the coordination of running, walking and convention events, in Colorado
and throughout the world! BKB provides complete customer service to its client events and prides itself in staffing a full-time office that manages the myriad of event details, coordinating and placing an event day staff of trained personnel to
oversee the critical task areas on event day or weekend.

eWaste technologies Africa
Our vision is to be a world-class zero-to-landfill specialist eWaste Recycling Facility focusing on Africa.Our mission is to be a center of excellence for eWaste recycling where eWaste is demanufactured in an environmentally friendly manner utilising
state-of-the-art green recycling technologies and international best practices
we provide our customers with exceptional eWaste collection, recycling and disposal services
we live the ideology of reduce, reuse, recycle
our output is of the highest purity and quality
we strive to accomplish our mission statement through our core values.

TOMA-Now
As Founder and CEO, Jaisheila Rajput is passionate about developing economic models for sustainability and transforming the way we do business. She is a fervent believer in developing practical and comprehensive solutions that have the biggest value with
long term benefit and impacts. This view is translated into all Tomorrow Matters Now | TOMA-Now service offerings. Jaisheila obtained a PhD in Chemistry from the University of Cape Town. From the beginning, she has leveraged her research and innovation
capabilities into developing practical, industry relevant solutions. She has a career spanning over a decade in large corporates in the automotive, chemicals and construction industries. Her rich background includes technical, management systems,
strategy and sustainability. She has worked in several countries including South Africa, Germany and Hong Kong. Jaisheila brings a fresh global perspective to the development of solutions for companies doing business in Africa.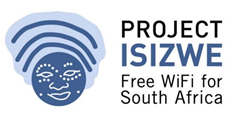 Project ISIZWE
Project Isizwe works with local, provincial and national government to provide WiFi in low-income communities for the purpose of education, economic development and social inclusion, enabling access to the internet as a catalyst for change. Having officially
deployed over 803 Free Internet Zones (FIZs) in Tshwane, Project Isizwe has connected over 1 800 000 unique users in the Capital City since November 2013, logging over 90 Million sessions. Project Isizwe has deployed Free WiFi in the Western Cape,
rolling out capacity for 40 000 users around schools in Atlantis and Robertson.
East London IDZ
Set up in 2002 as a response to the need for a robust catalyst for economic development and industrial diversification in the country, the ELIDZ is a State Owned Corporation set up by government through the South African Industrial Development Zones Programme
(now the South African Special Economic Zones Programme) to develop, operate and maintain modern infrastructure and to complementary attract strategic investments for the region. The ELIDZ is owned by provincial government (Department of Economic
Development Environmental Affairs and Tourism (DEDEAT) and the Buffalo City Metropolitan Municipality (BCMM). It is funded by the Department of Trade and Industry (SEZ Fund – Capital Projects) and the Department of Economic Development Environmental
Affairs and Tourism. Our vision is to be a World class Operator of a prestigious industrial complex where highly competitive organisations thrive on streamlined business benefits and stimulate sustainable regional economic growth. Our mission
is to provide investor solutions and to attract and develop strategic industries that strengthen South Africa's global competitiveness through the development and operation of a thriving, specialized industrial complex.
The Hope Factory
The Hope Factory forms part of the Nation Building division of the South African Institute of Chartered Accountants (SAICA). We are a reputable Enterprise and Supplier Development Non-Profit company founded in 2001.The Hope Factory offers holistic and
strategic mentorship to equip businesses and individuals to achieve financial sustainability. In doing this, we aim to support socially responsible economic growth and job creation.Our comprehensive model, with impactful programmes, offers development
for both formal and informal businesses. The foundation for all our development programmes is mentorship. Mentorship is supported by a range of programme services.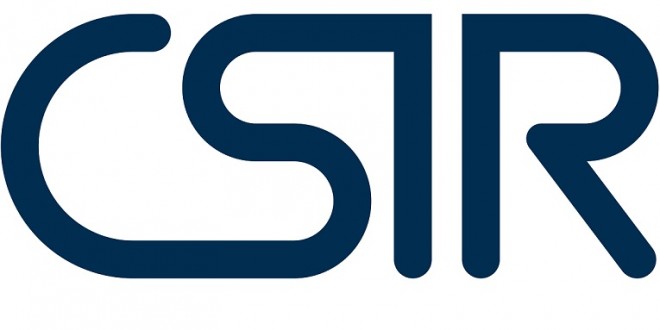 Council for Scientific and Industrial Research
The Council for Scientific and Industrial Research, commonly known as the CSIR, is a world-class African research and development organisation established through an Act of Parliament in 1945. The CSIR undertakes directed, multidisciplinary research and
technological innovation that contributes to the improved quality of life of South Africans. The organisation plays a key role in supporting government's programmes through directed research that is aligned with the country's priorities, the organisation's
mandate and its science, engineering and technology competences.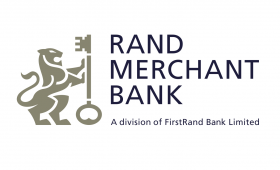 Rand Merchant Bank
RMB is a leading African corporate and investment bank.Rand Merchant Bank (RMB), a division of FirstRand Bank Limited, is a leading African corporate and investment bank and part of one of the largest financial services groups in Africa. We offer our
clients innovative, value-added advisory, funding, trading, corporate banking and principal investing solutions.We structure the most appropriate financing solutions to meet the needs of our clients, whether for project finance, on-balance sheet
lending or a combination thereof. Our ability to think differently and our collaborative spirit is what sets us apart and enables us to deliver on our brand promise: Traditional values. Innovative ideas.We are a proud African corporate and investment
bank with an extensive deal footprint across more than 35 African countries. RMB has funded several infrastructure and resource finance projects, mergers and acquisitions, and infrastructure developments in many African countries over the past
decade.

Rhino Group
The Rhino Group has continued to grow through investment in our own distribution structure – with branches in Port Elizabeth, East London, Johannesburg and Cape Town – along with own warehousing capacity. Now boasting a staff complement of over 300 employees
plus a network of agents throughout South Africa and neighbouring countries, the Group works hard to serve clients in all sectors. Group strategy has more recently led to investments into renewable energy and water treatment solutions, with Rhino
Energy Solutions, Rhino Energy Projects and Rhino Water Technologies being formed and working closely with leading national specialists in their fields. Rhino AgriVantage and Rhino Irrigation were also established to enhance our agricultural presence,
with Rhino Intercept Africa distributing unique corrosion prevention technologies for the automotive, military, aviation, energy generation and mining sectors.

Propella
Our Vision is to leverage its expertise and resource network to positively impact economic development and community wealth in Nelson Mandela Bay. Our Mission is to support the successful development and sustainability of new innovation-based businesses.
Our Goals are to:
Support specific sectors and industry cluster development
Stimulate entrepreneurial spirit and promote innovation
Identify, explore and develop regional competitiveness
Enhance the links between the NMMU and the business community
Support job creation

Volkswagen Group South Africa
Established in 1946, Volkswagen Group South Africa is a wholly owned subsidiary of Volkswagen Aktiengessellschaft (VWAG) in Germany. It is the largest German investment in South Africa and is a major contributor to foreign direct investment, technology
transfer and skills development. Volkswagen Group South Africa is located in Uitenhage, an industrial town some 35 km from Port Elizabeth in the Eastern Cape. For generations, Volkswagen Group South Africa has led the pack in the key areas of
transformation. We set key targets and measure our success, which is the reason we have such a proud record as a responsible corporate citizen. Volkswagen Group South Africa believes very strongly that job creation and skills development will
fuel transformation. Our first priority, therefore, is to build a strong and successful business which protects and creates jobs within Volkswagen Group South Africa and the broader Volkswagen family of suppliers and franchised Dealers. As a multi-national
corporation, Volkswagen Group South Africa also has a strong commitment to boost foreign direct investment in South Africa and to promote the transfer of world-class technology, knowledge and skills. Hundreds of Volkswagen Group South Africa employees
at all levels have received training at Volkswagen plants throughout the world.